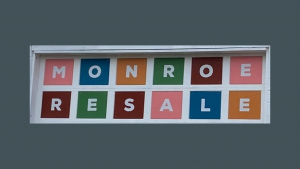 The Monroe Resale Shop is a vital service to the South Benton communities, providing the only local source for affordable clothes and housewares.
The Monroe Resale Shop is staffed by friendly volunteers and located in downtown Monroe on 540 Main St. You will find good quality used items: clothing, books, DVD, housewares, craft and hobby items, a little bit of everything.
Hours of Operation:
Thursdays – Saturdays12 noon to 5pm
For more information or to donate items contact Kerry at 317-800-1873.