Alpine Community Center is proud to display a casual rotation of works by South Benton artists in the Main Hall.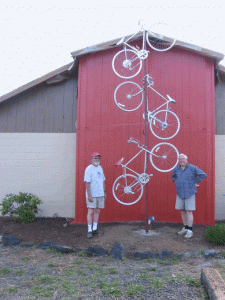 Space is available to display 2-D and some 3-D works.  A featured space for outdoor sculpture is available outside the center, visible from Bellfountain Road.
If you are interested in displaying your art, see our guidelines, and send us a message through our Contact Form or call Evelyn Lee.